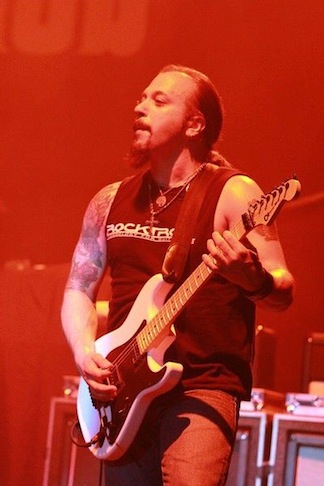 Adrenaline Mob guitarist Mike Orlando has formed a new rock band called TRED, along with Blue Öyster Cult bassist Rudy Sarzo, singer Tim "Ripper" Owens and Twisted Sister drummer A.J. Pero.
Orlando announced the news via his website, saying that his new lineup "will definitely have tons of energy, great playing and some kick-ass hard rock."
The Charvel-wielding guitarist also said the band is preparing to release material early 2012, and that the name of their frontman will be announced shortly.
Visit Mike Orlando's website here for more info.