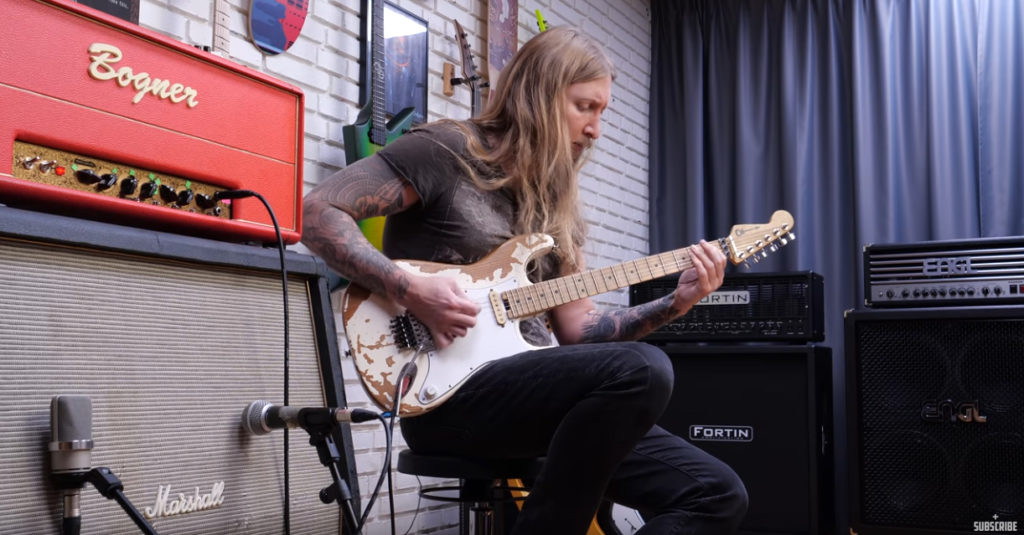 YouTuber Ola Englund demoed the ins and outs of the new Charvel® Henrik Danhage Limited Edition Signature Pro-Mod So-Cal Style 1 in a new video posted to his channel, and even declared it the best guitar of 2020.
"Henrik Danhage is probably one of my favorite Swedish guitarists and an excellent lead player," said Englund. "There's so much cool shit in this demo!"
Englund riffed around on the Henrik Danhage So-Cal Style 1 and ran through the tonal variants offered by the Seymour Duncan® JB™ TB-4 neck pickup and DiMarzio® Area 67™ single-coil neck pickup.
"The pickups have a very intense growl I would say," said Englund. "It sounds like it almost has a split in it. This goes to show it is good for rhythm, man!"
Englund also pointed the unorthodox control layout of a single volume knob, which houses a push/pull feature to jump between pickups.
"'Where's the switch?' you ask," said Englund. "Where the fuck is the pickup switch? It's here; you push the volume button to switch between the bridge and neck pickup. How cool is that?"
Watch Englund's review of the Henrik Danhage So-Cal Style 1 below, and check out his roundup of 2020's best gear.