Both Evanescence and Falling in Reverse earned nominations for Most Dedicated Fans at the fourth annual Revolver Golden Gods awards, which honors the best and brightest of heavy music.
Fans of the two bands are up against Asking Alexandria, Avenged Sevenfold, Black Veil Brides and HIM.
In addition to the Most Dedicated Fans category, Evanescence also received nods for Comeback of the Year, Album of the Year and Best Vocalist (Amy Lee).
The event will take place April 11 at Club Nokia in downtown Los Angeles, but voting is open now for all categories, which also include:
– Best Guitarist
– Best Bassist
– Best Live Band
– Most Metal Athlete
– Riff Lord
– Best Bassist
– Best International Band
Vote here for your favorite artists.
Follow the exploits of Charvel guitarist Terry Balsamo (below) and Evanescence via their official website.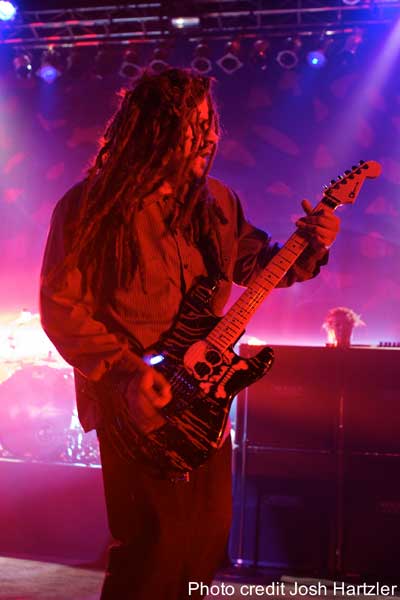 For more information about guitarist Derek Jones and Falling in Reverse, visit the band's official tumblr.  That's Jones below: