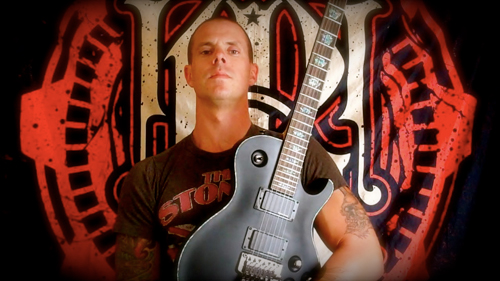 Acclaimed Bleeding Through guitarist Dave Nassie is hitting the road for another round of clinics showcasing the new Charvel Desolation series guitars.
At these free guitar clinics, Nassie will guide fans through the axes with shredding in-store performances. In addition, Dave and Charvel will host meet-and-greet sessions at each clinic.
The schedule is as follows:
May 29, 4:00 p.m.
Milano Music
Mesa, Ariz.
June 2, 4:00 p.m.
West LA Music
Santa Monica, Calif.
June 9, 2:00 p.m.
Guitar Trader of San Diego
San Diego, Calif.
June 21, 6:30 p.m.
Bananas At Large
Santa Rosa, Calif.
June 22, 7:00 p.m.
Legend Music
Manteca, Calif.
June 23, 3:00 p.m.
Bizarre Guitar
Reno, Nev.