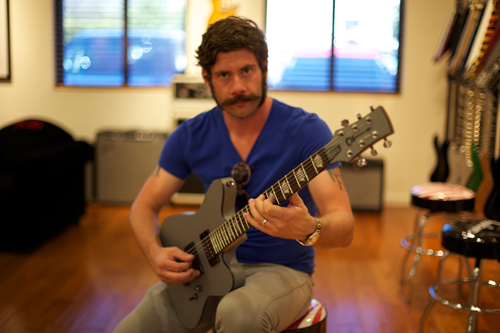 On Aug. 14, Black Light Burns will be returning to record stores with their latest release, The Moment You Realize You're Going To Fall.
Wes Borland's solo project figures to keep him busy this fall when he opens for his other band, Limp Bizkit.
While the tour dates have yet to be announced, Borland hinted at the pairing on his official Twitter account.
"Looks like there's going to be a Limp Bizkit / Black Light Burns tour this fall. Guess I better start doing push ups now…." Borland tweeted.
As such, the prolific guitarist stopped by the Charvel Artist Showroom to pick up a Skatecaster that he will look to play with B.L.B.
To keep an eye on tour announcements, visit Black Light Burns' official Facebook page, and click here for a free download of "Splayed," a track off The Moment.