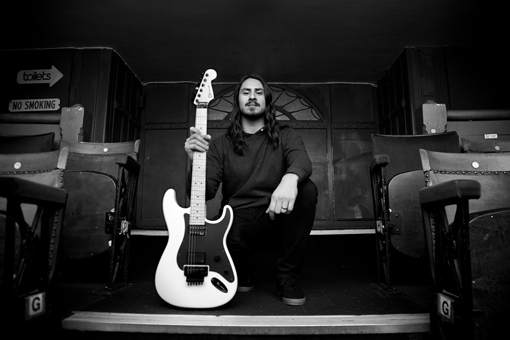 During the band's current tour of Europe, As I Lay Dying's Phil Sgrosso checked in with some sick professionally-shot pictures of his new Charvel guitar from photographer Fiaz Farrelly.
"I love everything about my Charvel," Sgrosso said.  "Its got a clean look, comfortable feel, and most importantly it sounds great no matter what style of music I'm playing"
The San Diego quintet – which recently released their sixth album, Awakened – gets back to North America on Nov. 16 with a show in Edmonton, Alberta to kick off a run of shows that wraps on Dec. 14 in Nashville.
Click here to check out more shots of Sgrosso and visit As I Lay Dying's official website.
Photo credit: Fiaz Farrelly