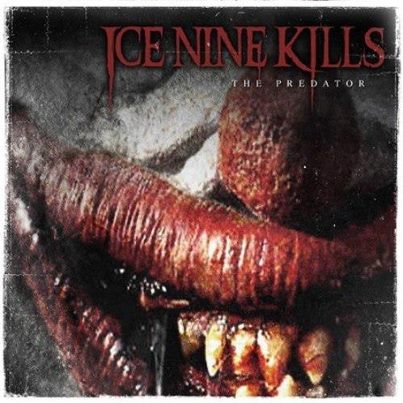 Boston hardcore band Ice Nine Kills' recently-released EP The Predator reached No. 9 on Billboard's Heatseekers chart and No. 38 on the Independent label chart with first week sales of 1,476 copies.
The Predator EP was only available digitally and through their MerchNow store, and was funded by the band's recently fulfilled Kickstarter campaign, which raised more than double their initial $10,000 goal (500 backers contributed $21,258 total funds). Additionally, The Predator was No. 15 on the iTunes rock chart and was Revolver Magazine's album of the week.
"Our incredibly loyal fans continue to impress us in every way possible. From literally funding this recording to landing us on the charts, they have yet to let us down," vocalist Spencer Charnas said in a statement. "We cannot thank them enough for their unwavering support."
The band has toured extensively since the All Stars Tour last year (supporting We Came As Romans, Abandon All Ships, Norma Jean, Atilla and Like Moths to Flames) and has a number of tours lined up (I See Stars, For All Those Sleeping, Capture The Crown and South By So What) in the coming year.
The band will also enter the studio in April to record their next full-length album.
Watch a lyric video for "The Coffin is Moving" from The Predator below and check out Ice Nine Kills' official website for more information.