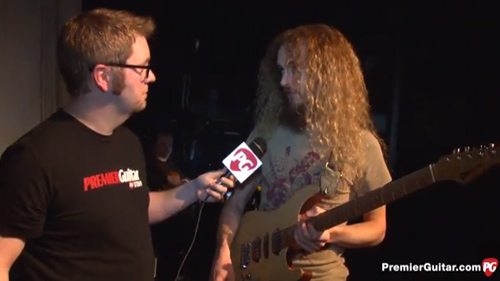 While out on the Raven tour with Steven Wilson, Guthrie Govan has been wielding a unique Charvel guitar.
Luckily for those that haven't been able to see Govan live on stage, the noted guitarist and teacher took Premier Guitar backstage to run through his gear.
When talking about his Charvel prototype, Govan cites its "hilariously stable" neck, "massive steel frets" and custom pickups.
Check out the video after the jump and visit Wilson's official website for tour dates.