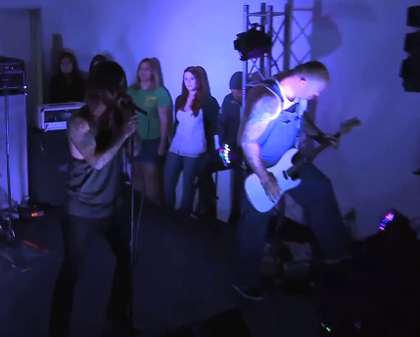 Buffalo hardcore band Every Time I Die was recently invited to perform an intimate show at the Break.com offices in front of only 50 lucky fans.
Pressed up close against the crowd, the appearance was definitely a way to wake up from the workday doldrums.
Check out Every Time I Die play "Typical Miracle" from their 2012 album Ex Lives below and visit their official Facebook page for more information.