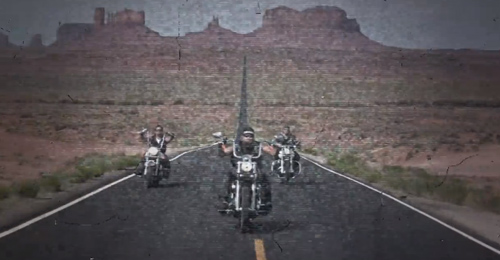 The concussive force of Adrenaline Mob is looming on the horizon, as the band is set to release their new album Men of Honor on Feb. 18 in the U.S.
And the hard rock foursome has recently given fans a taste of what's to come with a lyric video for the track "Feel the Adrenaline."  In it, the words of the song splash across the a backdrop of a long and lonesome desert road, with the guys riding their motorcycles across the sierra.
Check it out below and visit Adrenaline Mob's official Facebook page to keep up with the band.
Note: Adrenaline Mob guitarist Mike Orlando will hold a free clinic at the Collective School of Music in New York City on Saturday, March 29 at 2 p.m.   To reserve seats, call (212)741-0091 (ext. 100).