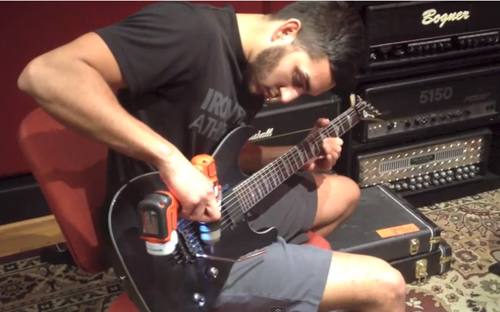 When Affiance was in the studio earlier this year, the Cleveland-based metal band brought a video camera along to document the recording process of their upcoming album.
Fans might be surprised to see some of the techniques Affiance used to create the follow-up to 2012's The Campaign, too.
In one of the behind-the-scenes looks, guitarist Dominic Dickinson takes a power drill to his Charvel Desolation Soloist.  Does it survive?  You'll have to watch the clip after the jump to find out.