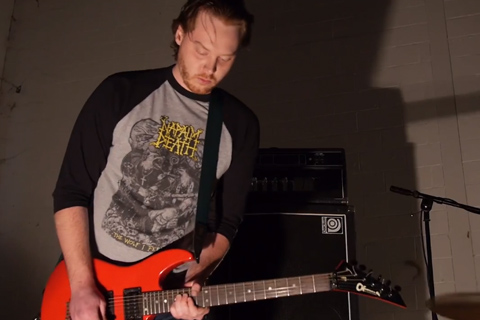 Atlanta art-punk trio Dasher recently dropped a new video for searing track "Go Rambo."
In the clip, drummer/vocalist Kylee Kimbrough attacks her kit inside a rehearsal space while guitarist Kelly Stroup and bassist David Michaud get similarly aggressive on their instruments. The performance footage is intercut with scenes of an unknown entity dismembering a doll.
Feel the rush of "Go Rambo" in the clip after the jump.