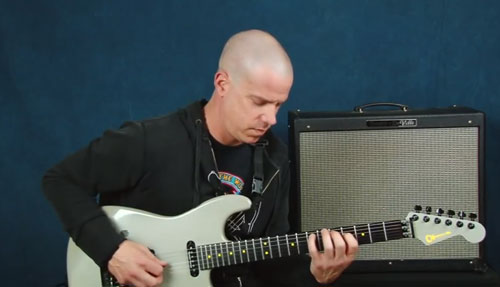 In a new NextLevelGuitar.com lesson inspired by Black Sabbath's "Planet Caravan,"  guitarist Dave Nassie covers the E minor chord.
Said Nassie: "We are going to talk about how we can take some really nice clean-tone E minor approaches to creating an intro in songs, really looking at how this particular artist did it in their context, so we can get some almost scary sounding E minor tonalities. They work great over a pentatonic scale, and it's another way to experience jamming while we are practicing."
Check out the lesson after the jump.