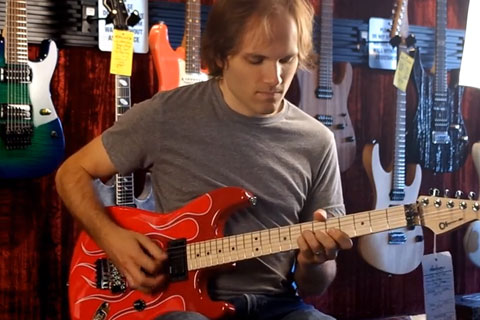 Matt's Music Center in Weymouth, Mass., has been waiting for about two-and-a-half years for their Charvel Custom Shop San Dimas models in a striking Red Flame finish, but they attest that the anticipation was worth it.
With only five models made, the Red Flame San Dimas axes are quite limited. Luckily, Chris Bryant of Matt's Music recently pulled one of them out for a quick demo.
Check out what these guitars can do after the jump.