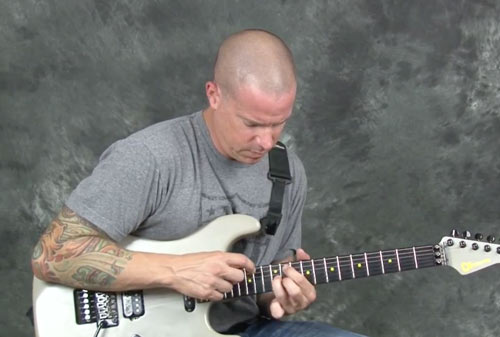 Dave Nassie recently posted a lesson in conjunction with Epic Guitar Instruction that takes a look at Joe Satriani's "The Forgotten (Part One)," an epic guitar jam off 1989's Flying in a Blue Dream.
In the clip, Nassie begins with the chord shapes for the left hand and slowly builds the tapping rhythms of the song.
"It seems intimidating, but it's really not, I assure you," said Nassie.
Learn more from Nassie after the jump.