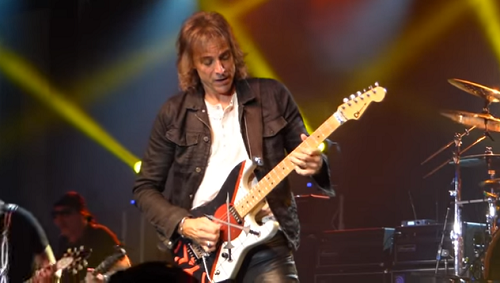 1980s glam metal legends RATT have announced a summer reunion tour featuring three of the original members, including singer Stephen Pearcy, bassist Juan Croucier and guitarist and Charvel signature artist Warren DeMartini.
Guitarist Carlos Cavazo (Quiet Riot) and drummer Jimmy DeGrasso (White Lion, Megadeth) have joined forces with the reunited trio to complete the lineup, and played their first official show at Treasure Island in Welch, Minn., last month. Fan-filmed footage of the concert can be viewed below to get a preview of the band back in action.
RATT will hit select cities in America and Japan, and will also make an appearance at Sweden Rock Festival in June. Get the complete list of tour dates here.