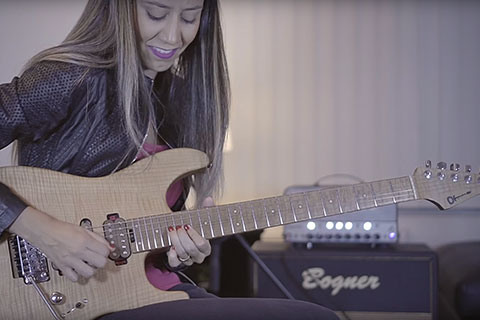 Brazilian guitarist Lari Basilio recently dropped a quick, but cool video of her putting a Guthrie Govan Signature Charvel to work with some incredibly clean licks.
A former lawyer who opted instead to pursue her true passion as a guitarist, Basilo has incredible technique and versatility and has shared stages with music greats Paul Gilert and Hamilton de Holanda.
Check out the video of the ex-attorney-at-law below and watch the fancy finger-work yourself.
Basilio is always dropping new videos on her YouTube channel, which you can subscribe to by CLICKING HERE.