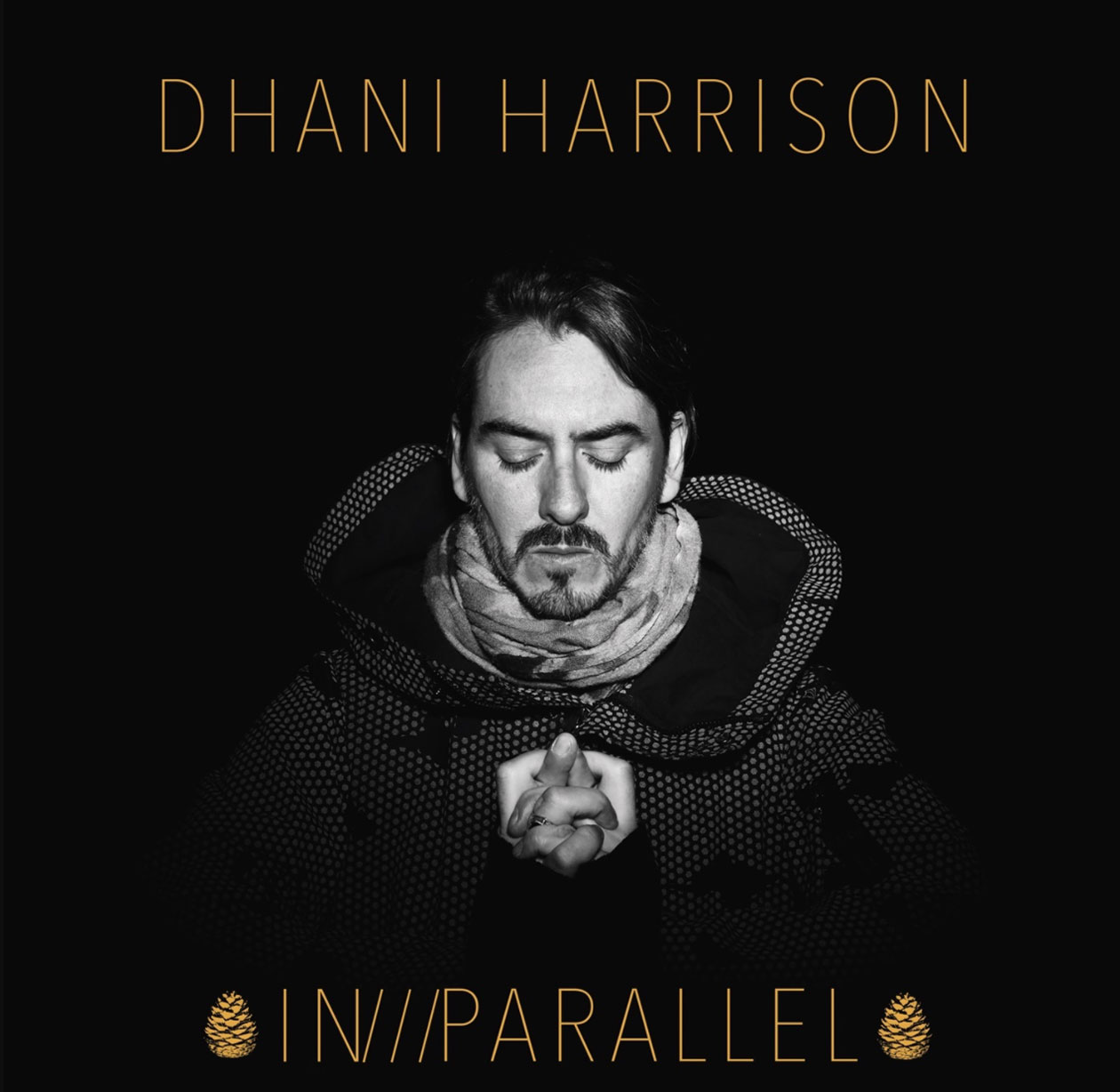 After fronting his band thenewno2, recording and touring with Fistful of Mercy, and workingwith a gamut of legendary performers including Bob Dylan and Wu-Tang Clan, Dhani Harrison continues to forge his musical journey with the release of his In Parallel album this past October. Harrison sat down with Premier Guitar magazine interviewer Paul Kobylensky to talk about his history in music and how his Custom Charvel S-Type helped in the making of the song "Summertime Police."
Being the son of a Beatle, Harrison was surrounded by music from an early age, but he didn't always want to be.
"I grew up in the studio," said Harrison. "I always played music since I was a kid: piano, guitar, drums. And I sang a lot too. So, I got my 10,000 hours early. I'm pretty sure I tried everything possible to not do music. But I knew I was going to come back to it at some point."
Harrison also goes into thorough detail about all of the gear he used to record his solo effort, including how a Custom Shop Charvel S-Type built by Paul Waller made an appearance on his track "Summertime Police."
"It's got to be bold. It's got to be rude. You know what I mean," Harrison told Kobylensky. "On the record, there's Jon Bates playing a custom Charvel that was also built by Paul Waller. And Jon was saying, 'Wouldn't it be great to bring back some shredding on this record?' And it made the cut. And then I was like, 'Oh, great. Now, I've got to get a Charvel or something with a locking nut, because I'm going to be playing all these songs with these huge bends in them.'"
Harrison did pick up a new Charvel S0-Cal in Neon Pink, which he's posted some photos on Instagram of as he hit the road in support of the album. You can hear Harrison perform "Summertime Police" here, and watch one of his live performances on Jimmy Kimmel here.
Read the full Premier Guitar interview with Harrison by CLICKING HERE.