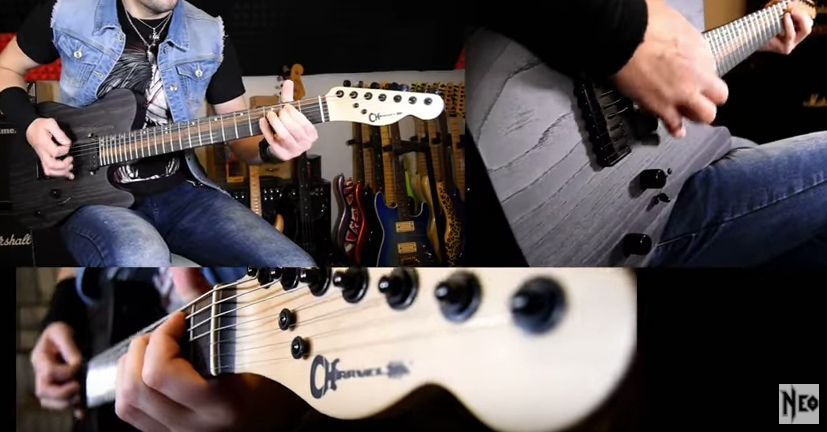 French guitar instructor and YouTube sensation NeoGeofanatic has posted a new video demo of the Charvel Pro-Mod San Dimas Style 2-7 HH HT Ash.
With its fierce Charcoal Gray finish, this 7-string axe can handle anything you throw at it, as Neo demonstrates.
"This guitar is a hell of a 7-string, can ring as good in full humbucker mode as the split-coil mode," he noted in his video description.
Watch the clip below …