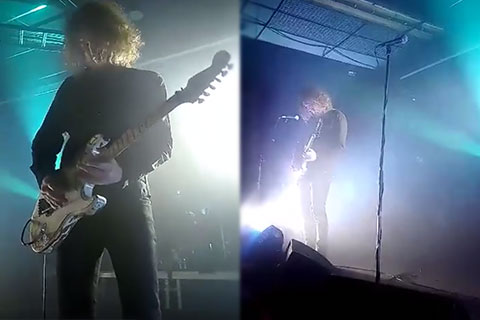 Swedish guitarist Henrik Danhage delighted his Facebook fans on a recent Sunday morning by uploading an amazing new video of himself performing a dreamy solo on his custom shop Charvel.
The Evergrey artist was caught on stage thanks to a trusty fan and his/her cell phone camera.
"Thank you all for the awesome support beautiful people of the internet," said Danhage on his Facebook page. "A killer guitar, an amazing amp, two cheap delays and a pair of decent hands and voila. And an awesome keyboard player backing you up of course."
Watch the video below and be sure to follow Henrik Danhage on Facebook by CLICKING HERE.