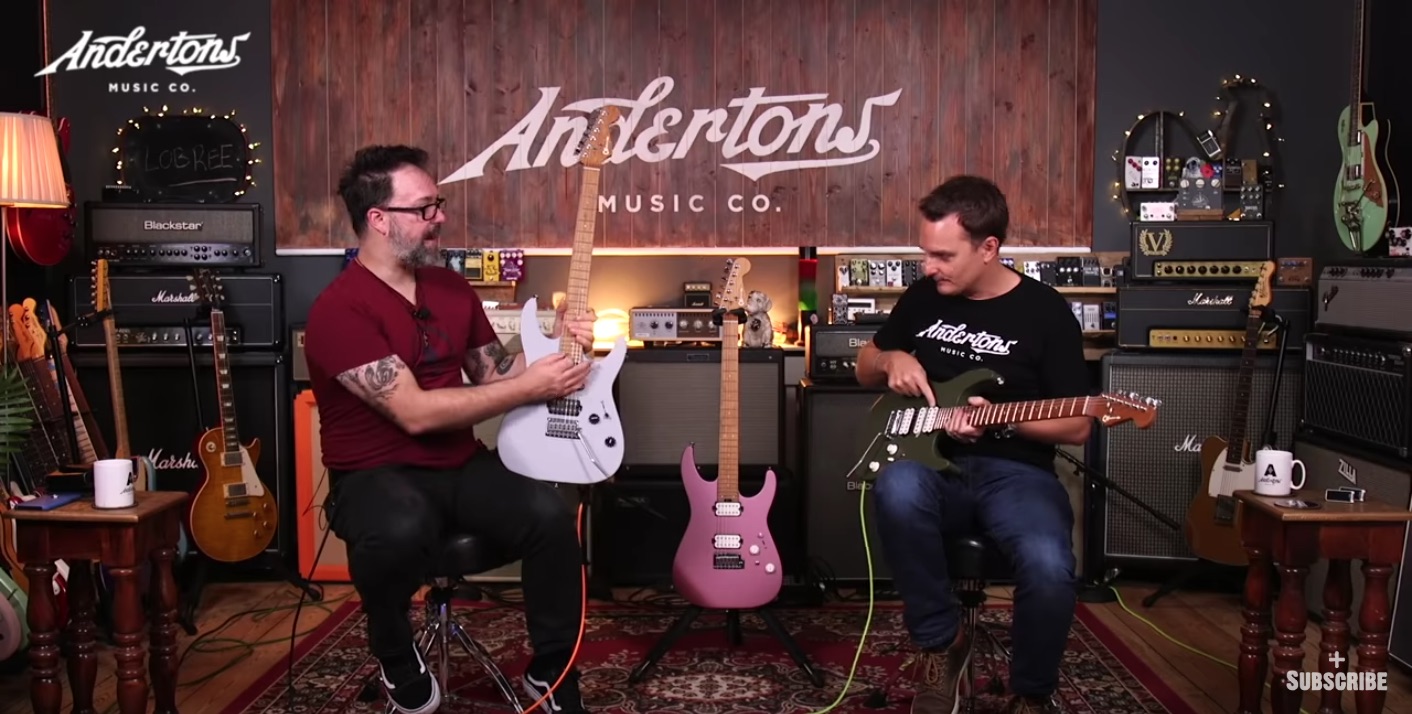 Lee "The Captain" Anderton and Rob Chapman of Anderton's Music break down the vast tonal spectrum of the three Charvel DK24 2PT models (HH, HSH and HSS) in a new video.
"These are all DK24 and are not terribly dissimilar to the model Guthrie Govan uses," says Anderton. "You have some nice little features here with the way the input jack goes in, the neck joint and contours. These [models] are really popular and really beautiful."
Chapman kicks off the demo with spanky, crystal clean leads from a Pro-Mod DK24 HSS 2PT CM in Primer Gray before switching over to a Pro-Mod DK24 HH 2PT CM in Satin Burgundy Mist for gain-heavy rock 'n' roll riffing.
"It sounds great … mega versatile!" notes Chapman as he runs through the pickup positions of each axe.
"I'm still not sure if my brain likes fiddley extra toggle switches," Anderton later jokes about the mini two-way toggle on the Pro-Mod DK24 HH 2PT CM. "But in terms of tonality-wise, [the Pro-Mod DK24 HH 2PT CM] has a lot going for it. I really like that!"
Watch the guys demo each DK24 in the full demo below.