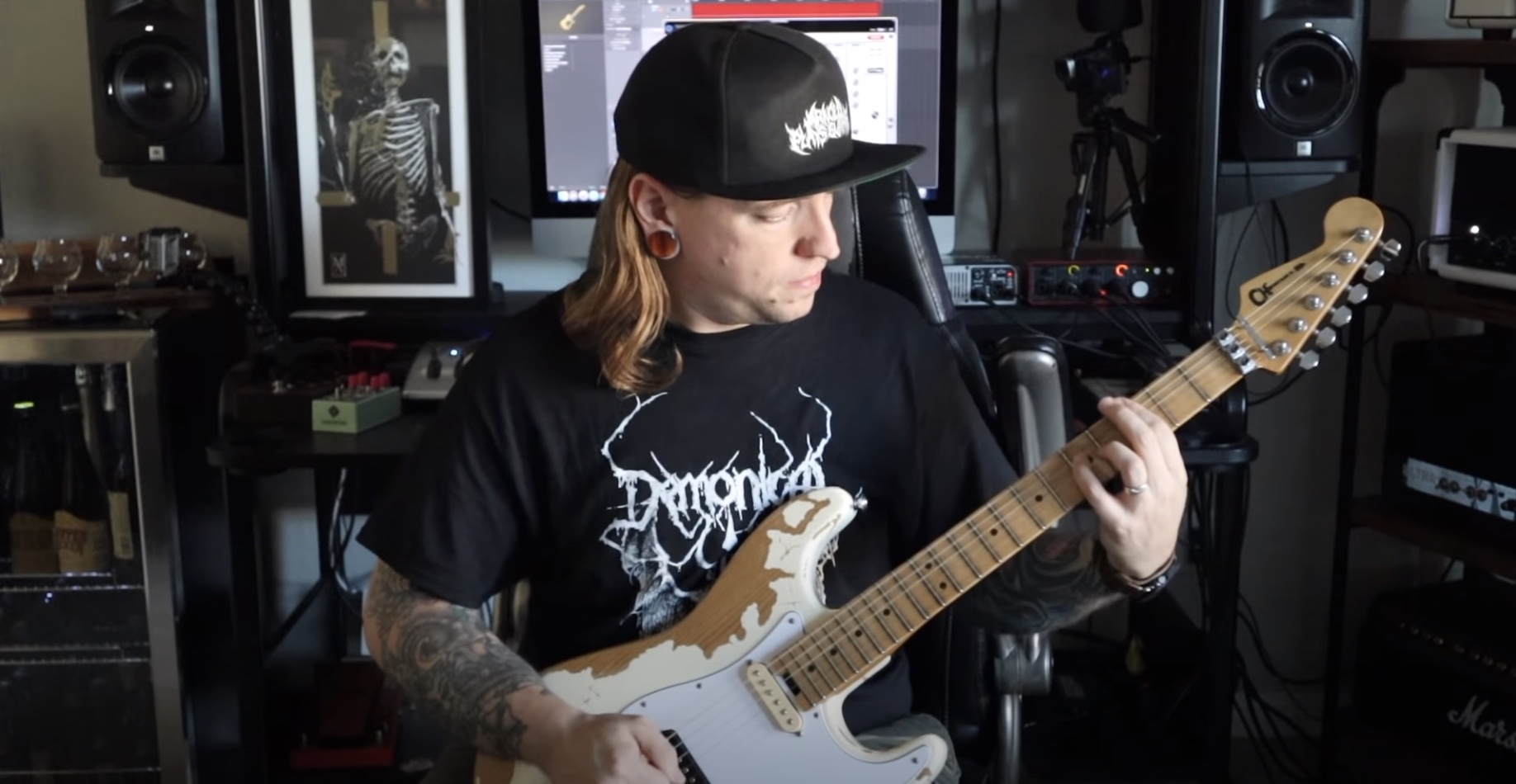 YouTuber guitarist Arnold Hablewitz gushed over the all-new Henrik Danhage Limited Edition Signature Pro-Mod So-Cal Style 1 in a new demo video on his ArnoldPlaysGuitar channel
"This is a model I have been begging and pleading for this to become a reality!" raved Hablewitz. "I wanted this particular guitar because it is literally everything I want in a dream hot-rodded Strat."
For starters, it boasts a streamlined neck and fretboard for seamless playability.
"The fretboard is nice and leveled off, the fretboard edge is super rolled off and the frets themselves are nicely snipped and rolled off," said Hablewitz. "It's super comfortable to play on this thing. It feels very familiar no matter if you're playing the chunky rhythms or shreddy leads."
Loaded with all the specs Hablewitz dreamed up for his perfect guitar, there was also an added surprise.
"The volume knob is a really cool touch," said Hablewitz. "This is spring-loaded. You smack it, it pops up and you're on the neck pickup. You smack it back down, you're on the bridge pickup. It's super easy to adjust to. For all you live guys out there, shredding on this and hitting that [knob] is going to come so natural to you."
Following his playing demo, Hablewitz summed up his final thoughts by calling this guitar " a serious keeper. It plays phenomenally. I love how well it's built and how stable it is. This guitar really is the total package."
Watch Hablewitz demo the Henrik Danhage Limited Edition Signature Pro-Mod So-Cal Style 1 below.