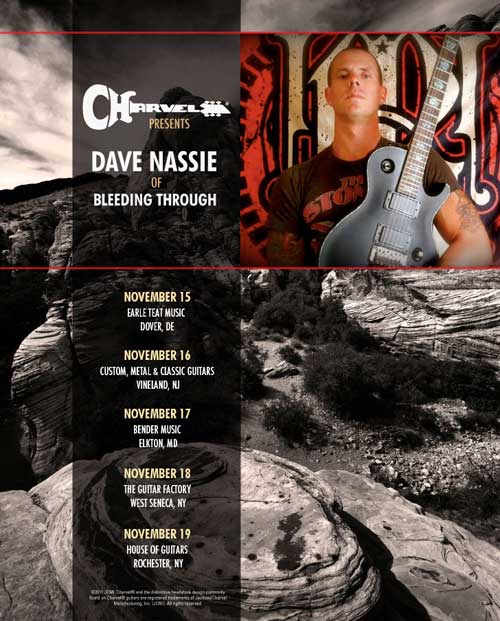 Bleeding Through guitarist Dave Nassie is getting set to lead a number of clinics on the East Coast to introduce fans to Charvel's Desolation series guitars.
At these free events, Nassie will demonstrate what the line can do with in-store performances at each stop.  In addition, Nassie will participate in Q&A sessions with those in attendance and sign autographs.
Here is a schedule of the Charvel Desolation clinic tour:
Nov. 15, 6 p.m. – Earle Teat Music, Dover, DE
Nov. 16, 7 p.m. – Hangar 84, Vineland, N.J.
Nov. 17, 6:30 p.m. – Bender Music, Elkton, MD
Nov. 18, 6 p.m. – The Guitar Factory, West Seneca, N.Y.
Nov. 19, 2 p.m. – House of Guitars, Rochester, N.Y.