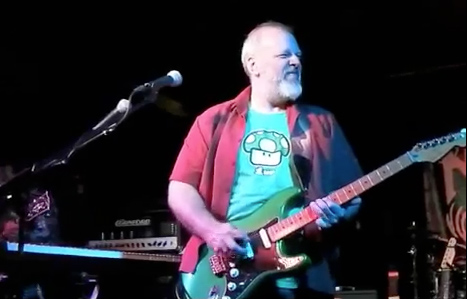 Bringing his own band over to Europe for the first time, former Frank Zappa guitarist Mike Keneally has been playing songs of his own before he heads out on tour with Joe Satriani on May 18 in Istanbul, Turkey.
Several songs off Keneally's setlist came from his acclaimed 2012 album Wing Beat Fantastic: Songs written by Mike Keneally & Andy Partridge, on which he collaborated with XTC's Partridge.
For those that missed Keneally's romp through Europe, footage of a complete concert at the The Night and Day Cafe in Manchester on March 22 has emerged.
Check out the show in three parts after the jump and visit his official website for more tour dates.