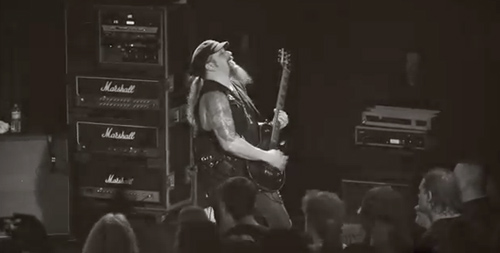 Metal Assault was on hand at a recent Adrenaline Mob at the Roxy in Hollywood, and they were able to capture several performances on film.
The all-star band played tracks from their debut full-length Omertà and their 2013 covers album Coverta.
Watch Adrenaline Mob perform their own single "Undaunted" and two covers – Black Sabbath's "Mob Rules" and Led Zeppelin's "The Lemon Song" in the clips after the jump.
Visit Adrenaline Mob's official website for more information.