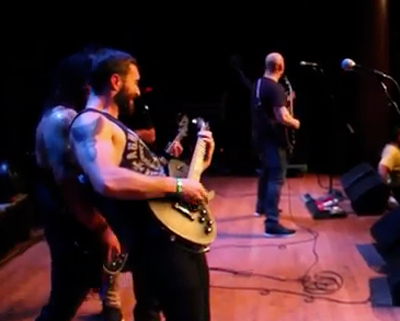 In light of the tragic death of Slayer guitarist Jeff Hanneman last week, Death By Stereo posted a video of their cover of the Slayer hit "Raining Blood" from a recent show in San Diego.
The clip, which was filmed during an appearance at the House of Blues in March, shows Death By Stereo at their hardcore best.
Watch the band in action after the jump and visit their official Facebook page for more information.