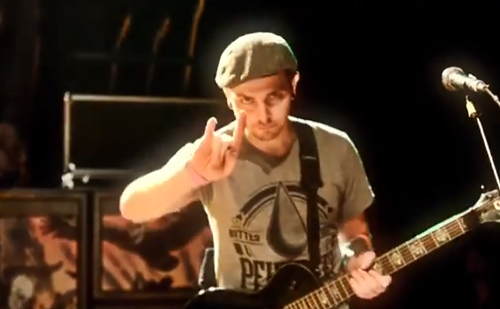 This or the Apocalypse has been touring in support of their 2012 album Dead Years, and a member of their street team recently put together a music video for the song "Hard Branch to Snap" featuring live footage from the road.
The clip combines performances from four different shows from March 13-17, 2013.
Watch the clip below and visit This of the Apocalypse's official Facebook page for more information.