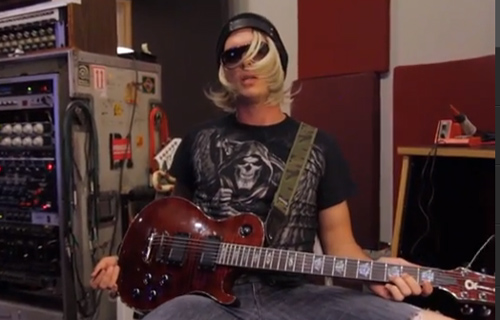 Guitarist Cody Forsythe of the Tennessee-based rock band Lazersnake recently got his hands on a Charvel Desolation DS-1 ST, and as he explained in the video below, the guitar is a fit for him.
"It's pretty much personified the sound of our record, and is one of the best-playing, best-sounding guitars I've ever played," he said.
See what Forsythe had to say in this clip and visit Lazersnake's official Facebook page for more information about their upcoming album Visual Eyes.