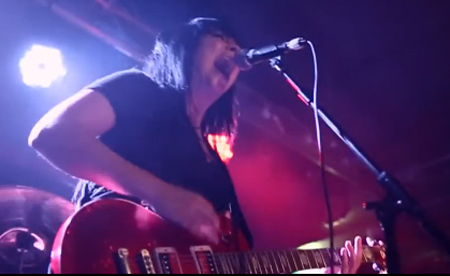 U.K. rockers Skarlett Riot recently released a music video for the track "Rock N Roll Queen," which comes off their debut full-length album Tear Me Down.
The clip was shot last summer at Sound Control in Manchester and features the quartet whipping the crowd into a frenzy as they run through their new single.
Check out the video below and visit Skarlett Riot's official website for more information.