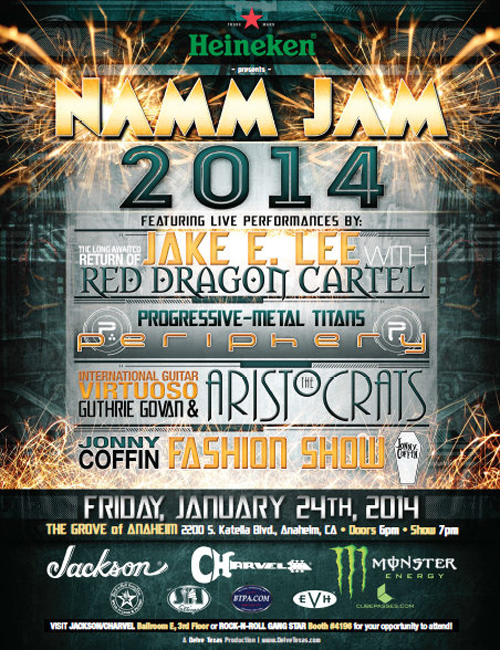 This year's NAMM Jam at the annual NAMM Show in Anaheim, Calif., is set to be yet another blockbuster event, as the legendary Jake E Lee will headline the concert with his new project Red Dragon Cartel.
In addition, international guitar virtuoso Guthrie Govan and his band the Aristocrats are set to perform, as will progressive metallers Periphery.
Now in its fifth year, NAMM Jam 2014  is an invitation-only event that will be held at the Grove of Anaheim on Friday, Jan. 24.  Doors will open at 6 p.m., with the concert beginning at 7 p.m.  NAMM Show attendees who would like an opportunity to attend should visit the Charvel Showcase in Ballroom E on the third floor of the Anaheim Convention Center or Rock-N-Roll Gang Star in booth No. 4196.