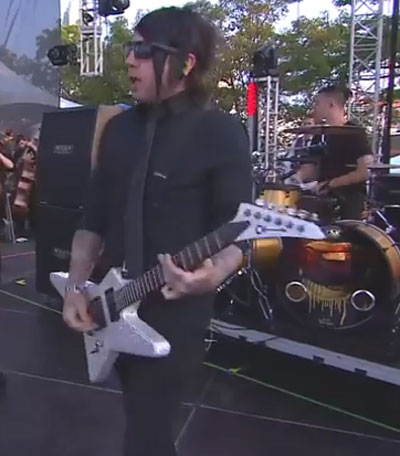 Falling in Reverse certainly threw a party on stage when they recently performed their cover of "Gangsta's Paradise" at the inaugural Alternative Press Music Awards.
Held in Cleveland outside the Rock and Roll Hall of Fame, Falling in Reverse were joined by Tyler Carter of Issues and the one-and-only Coolio, who originally recorded the song for his 1995 album of the same name.
Check out all the action in the clip after the jump.