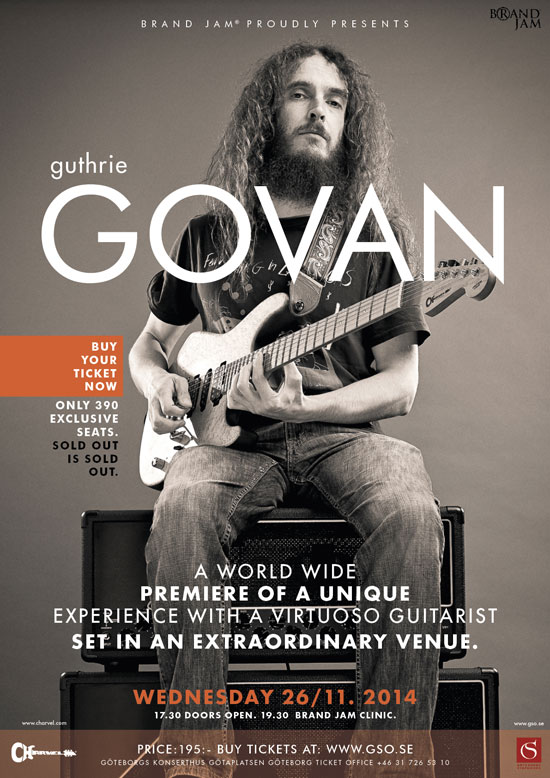 Charvel guitars and the Gothenburg Concert Hall, home to the Gothenburg Symphony Orchestra, are excited to host a clinic featuring Charvel signature artist and guitar virtuoso Guthrie Govan on Wednesday, Nov. 26 at 5:30 p.m. at the Gothenburg Concert Hall in Gothenburg, Sweden.
The intimate event will also feature a Q&A session, a discussion on his Charvel signature model, a Charvel guitars exhibition and a one-of-a-kind performance by Govan in a beautiful venue.
In addition to his work as a music transcriber and entertaining guitar clinician, Govan has recorded and toured with acts ranging from Asia to Dizzee Rascal. His guitar and bass work for Replay Heaven (a sample recreation company) has graced hit singles by the likes of Gotye, the Sugababes, Cee Lo Green and Tinie Tempah.