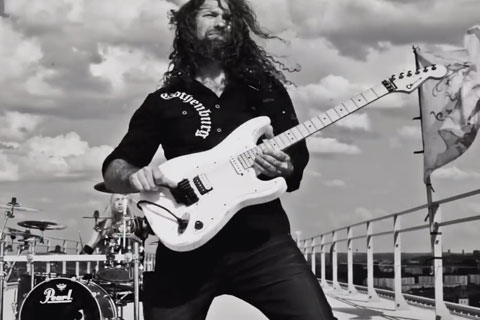 Swedish metallers Evergrey recently released a breathtaking new video for the track "King of Errors," the first single off their new album, Hymns for the Broken.
The clip begins with images of rugged forests and undulating water making it difficult for a group of hooded figures to make their journey. In addition, the band performs the song on a harrowing platform high above the ground below.
Check out the video for "King of Errors" after the jump and don't miss the killer solo from guitarist Henrik Danhage.