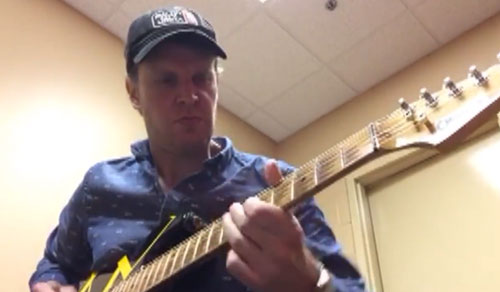 Blues master Joe Bonamassa certainly knows how to pass the time when he's hanging out before a live show. During a recent stop in Greenville, S.C., in support of his new album, Different Shades of Blue, Bonamassa pulled out a vintage Charvel guitar that was inspired by the striped instruments Eddie Van Halen made famous, posting an impromptu jam on his Facebook wall.
"Here is some a backstage partying with an original 1978 Charvel black-and-yellow stripe guitar just like Mr Van Halen's," Bonamassa wrote in the video's description. "No red M&Ms, no dancing girls, just a bunch of Diet Cokes and reverb."
Watch Bonamassa in action after the jump.