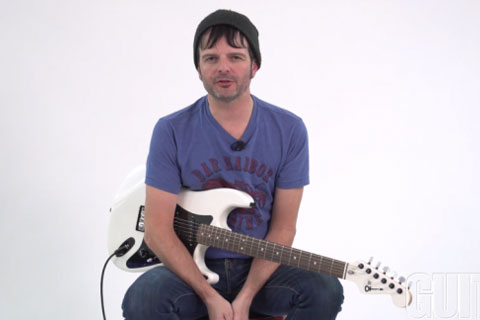 Paul Riario of Guitar World recently ran through one of the Charvel Jake E Lee signature model guitars and noted that it was one of his favorite new releases of 2014.
The axe is based on the distinctive white "Charvel-ized" instrument the former Ozzy Osbourne and Badlands guitarist has played ever since he bought it new back in 1975.
"If you've been a fan of Jake E Lee, then this part guitar is a no-brainer," said Riario. "But if you just like a no-nonsense guitar that is performance enhanced, this is the model to check out. It's certainly one of my faves."
Check out the demo after the jump.