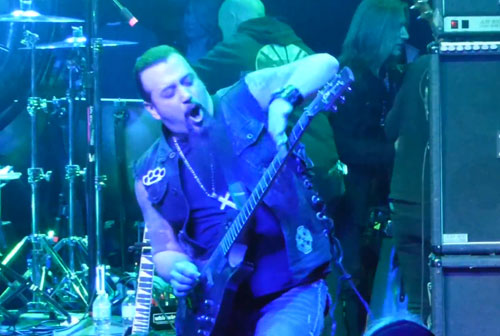 Mike Orlando was one of the artists on hand over the weekend to honor guitar royalty at the "Randy Rhoads Remembered: A Celebration of a Guitar Legend" concert at the Observatory in Santa Ana, Calif.
The Adrenaline Mob axeman had an important job, too, as he lent his prodigious talents to a version of Ozzy Osbourne's "Diary of a Madman" in which he had to play both acoustic and electric.
Joined by bassist Phil Soussan, drummer Brian Tichy and vocalist/bassist Michael Devin, Orlando performed the classical intro to the song before unleashing the fury with his Charvel Desolation series guitar.
Watch some fan-shot footage of Orlando after the jump.