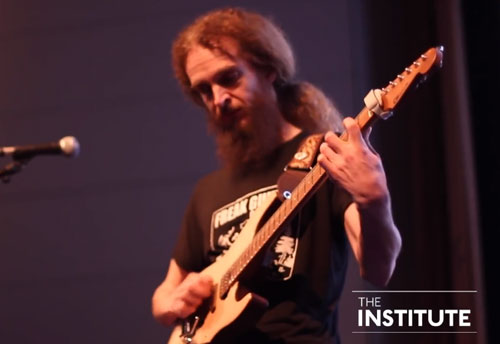 The great Guthrie Govan recently answered a few questions from fans during a master class at the Institute of Contemporary Music Performance in London.
The Aristocrats axeman talked about his favorite type of places to play and some of the best advice he's ever received in the music industry.
Watch the clip after the jump.