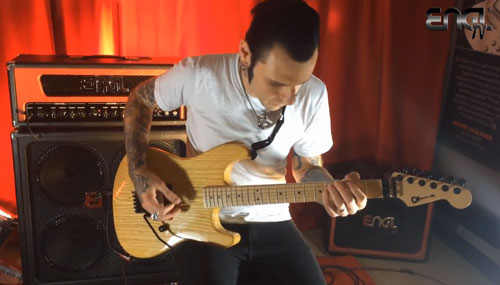 Stone Sour guitarist Christian Martucci recently sat down with representatives from ENGL Amps to talk about why he wanted to use the Retro Tube 50 head during his band's live shows.
In addition, he runs through a song he put together with Stone Sour drummer Roy Mayorga and Strung Out bassist Chris Aiken while wielding a beautiful ash Charvel guitar.
Watch Martucci in action after the jump. 
Stone Sour has plans to release a covers album called Meanwhile in Burbank in 2015, and you can pick up a new single from the group called "The Dark," which was recorded for the film Fear Clinic here.