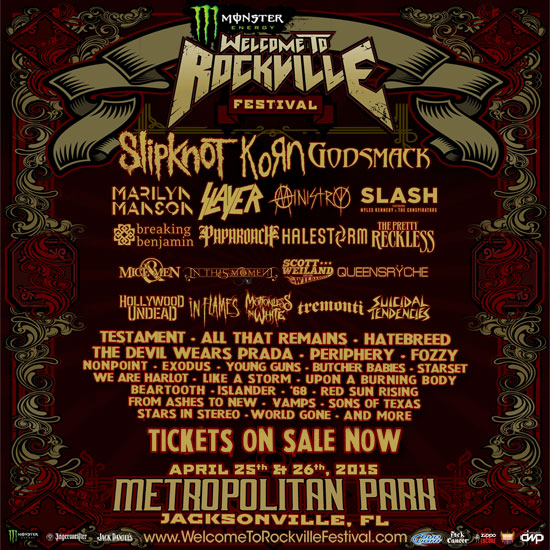 On April 25-26, Charvel will be at the Welcome to Rockville Festival in Jacksonville, Fla., as part of Crazy Dave's Music Experience, celebrating some of the best and brightest musicians in hard rock and metal.
This free interactive exhibit features the guitars, basses, amps, drums, keyboards and electronic equipment that artists around the world use, giving fans the opportunity to get a closer look and feel of the gear. And several artists will stop by to sign autographs, including Charvel's own Mike Martin from All That Remains, who will be available on Sunday, April 26 at 4 p.m.
Click here to RSVP for Saturday and here for Sunday.  For more information about Welcome to Rockville, visit the concert's official Facebook page.