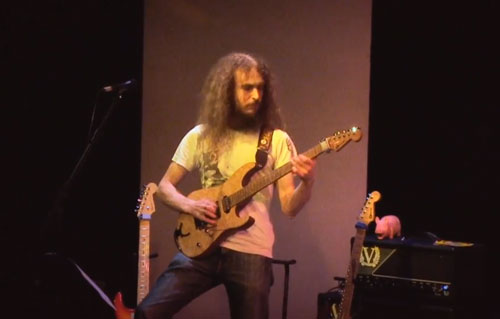 Guitarist Guthrie Govan, bassist Bryan Beller and drummer Marco Minnemann are coming back soon with the Aristocrats' third studio album, Tres Caballeros, which is due out June 23.
The effort will not only be released as a standard CD, but the band is also readying a deluxe CD/DVD that will include a 30-minute documentary featuring live and in-studio footage, outtakes and interviews.
For a taste of the music, preview the DVD after the jump and click here to pre-order your copy of Tres Caballeros.