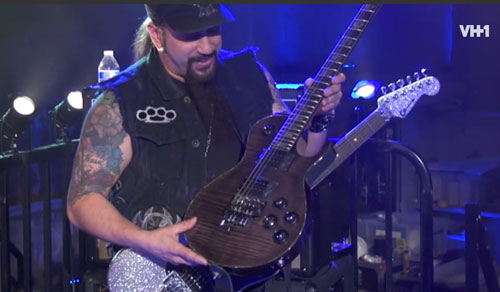 Mike Orlando of Adrenaline Mob recently appeared on VH1 Classic's That Metal Show, where he exhibited his supreme shredding skills while taking the program in and out of commercial breaks.
In addition, he took some time to run through his rig with Mark Strigl for an online-exclusive episode of That Metal Gear.
Orlando discussed his favorite guitars, which include a shimmering Charvel Super Stock So-Cal.
Check it out after the jump.