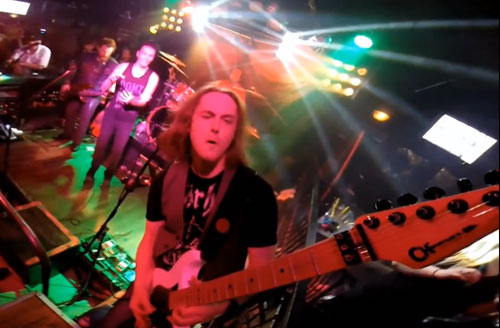 On occasions when he's not playing with progressive rock pioneers Asia, guitarist Sam Coulson jams with a group called Danger Zone.
And during a recent gig at Morgan's Pub in Calgary, Alberta, Coulson attached a GoPro camera to the end of his Charvel So-Cal to give fans an up-close-and-personal look at his expert fretwork.
Danger Zone covered rock classics like Journey's "Separate Ways," Dio's "Holy Diver" and Europe's "Final Countdown," not to mention "Eruption" from Van Halen.
After the jump, watch Coulson rip through some killer solos from an excellent vantage point – the end of his headstock!