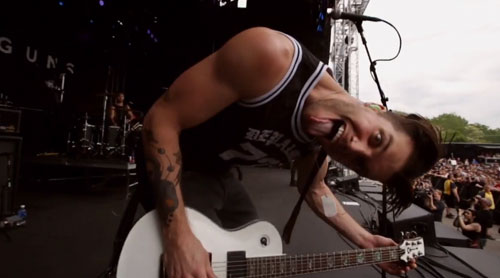 U.K. rockers Young Guns recently dropped an energetic new video for the track "Rising Up," a killer single off 2015 album Ones and Zeroes.
In the visual, the band performs the song in several live concert settings, all of them in front of crazy crowds eating up every note.
Watch "Rising Up" after the jump.