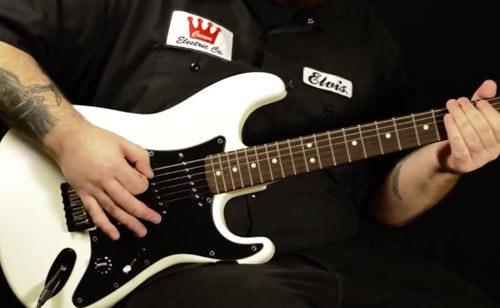 Beau Monde Guitars in New Jersey recently pulled a Jake E Lee signature model off the wall to run through several of its special features.
The demo showcased the Seymour Duncan JB Humbucker in the bridge and the DiMarzio SDS-1 single-coil pickup in the neck position, demonstrating just how great the Red Dragon Cartel guitarist's preferred axe sounds.
Check out the clip after the jump.