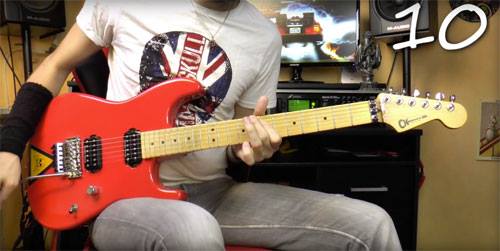 French YouTube personality NeoGeofanatic recently posted an incredible video in which he plays 23 Charvel guitars in just over four minutes.
Each axe is a gem unto itself, with several beautiful custom models you might not have seen before and some very recognizable ones, including a few Warren DeMartini signatures.
"Who will find the entire list? 😀 Be careful some of them are custom made, very hard to find, good luck," he wrote on his YouTube channel.
Try to figure it out in the video after the jump.