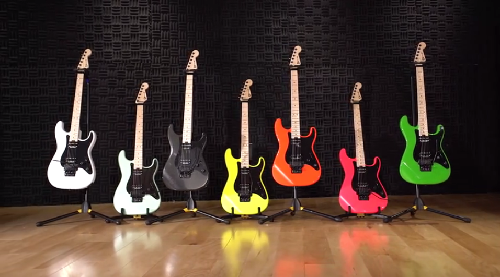 Music Store Live stopped by the Charvel headquarters to talk with Product Manager Matthew Brown about the new 2016 So-Cal models.
In the clip below, Brown runs through the exciting new features that have taken this guitar to another level of tonal versatility, known as the six pack of sound.
The new colors are just as exhilarating as the upgraded features, ranging from Neon Yellow to Neon Pink and Specific Ocean to Slime Green, and more.
Check out the video below featuring guitarist Jordan Ziff (Marty Friedman/Razer).