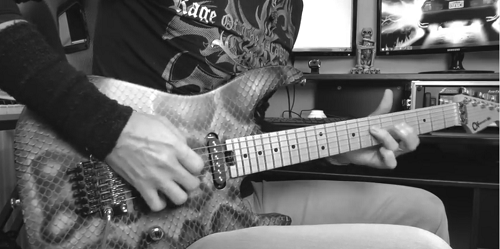 This one escaped us a few months back, but it's too good not to share!
French guitar teacher and YouTube sensation NeoGeofanatic has posted a dramatic improvisational piece over backing tracks using a Warren DeMartini Signature Snake.
The nearly five-minute song uses major effects to achieve the super-sustained, wah-heavy tone. Watch as he makes the Charvel sing over a dark, melodic tune that shows off his impressive guitar chops.