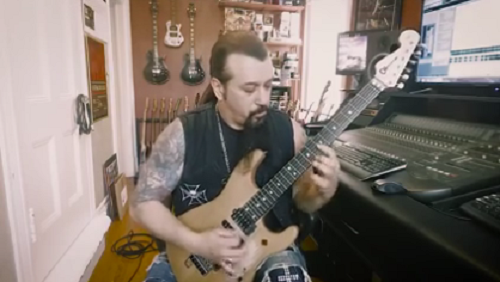 Mike Orlando of Adrenaline Mob, Sonic Stomp & Noturnall Band recently announced on his Facebook page that he will return to Brazil for a series of tour dates with Noturnall and a handful of Sonic Stomp clinics in between live shows.
A couple of the clinics will be filmed for a Sonic Stomp DVD that will also include material from the Sonic Stomp shows in the Axes Cruise, previous clinics and more.
View Brazilian dates and Sonic Stomp appearances here.
And to fire up his fans, Orlando accompanied the announcement with an explosive shred session. Check it out below.