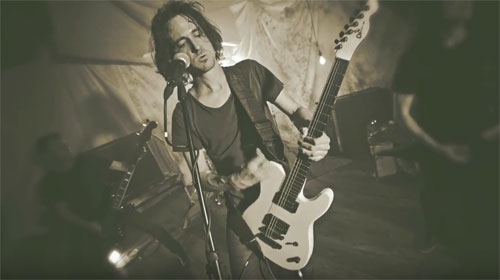 Charvel signature artist Joe Duplantier and his French metal act Gojira are getting the weekend off to a killer start, with the release of a new video for new single "Stranded." The band also released the album cover art for Magma, dropping June 17.
Directed by Vincent Caldoni, the sepia video features the band performing live indoors, but also other strange imagery including a woman dancing wildly, smashing a pile of eggs and then painting the guys' faces.  Combined, the beautifully shot footage conveys a sense of feeling trapped and desperation.
Watch the video and see the new album cover below.