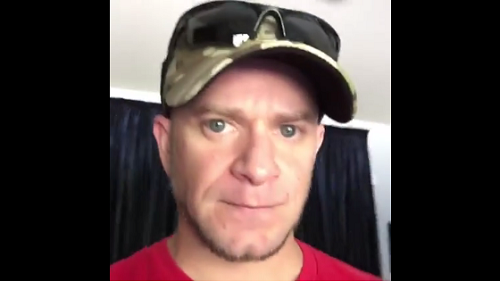 Massachusetts-based metallers All That Remains have returned to a studio in Woodland Hills, Calif., to record their follow-up to 2015's The Order of Things. Frontman Phil Labonte recently invited fans into the recording space via a live stream with an update on their progress.
Labonte's video was a casual introduction to what appears will be the first of many. The band plans to keep fans in the loop on a weekly basis, and will post behind-the-scenes videos of their sessions to YouTube once recording wraps.
Watch Labonte's clip below, and be on the lookout for more streaming sessions from the guys soon ..